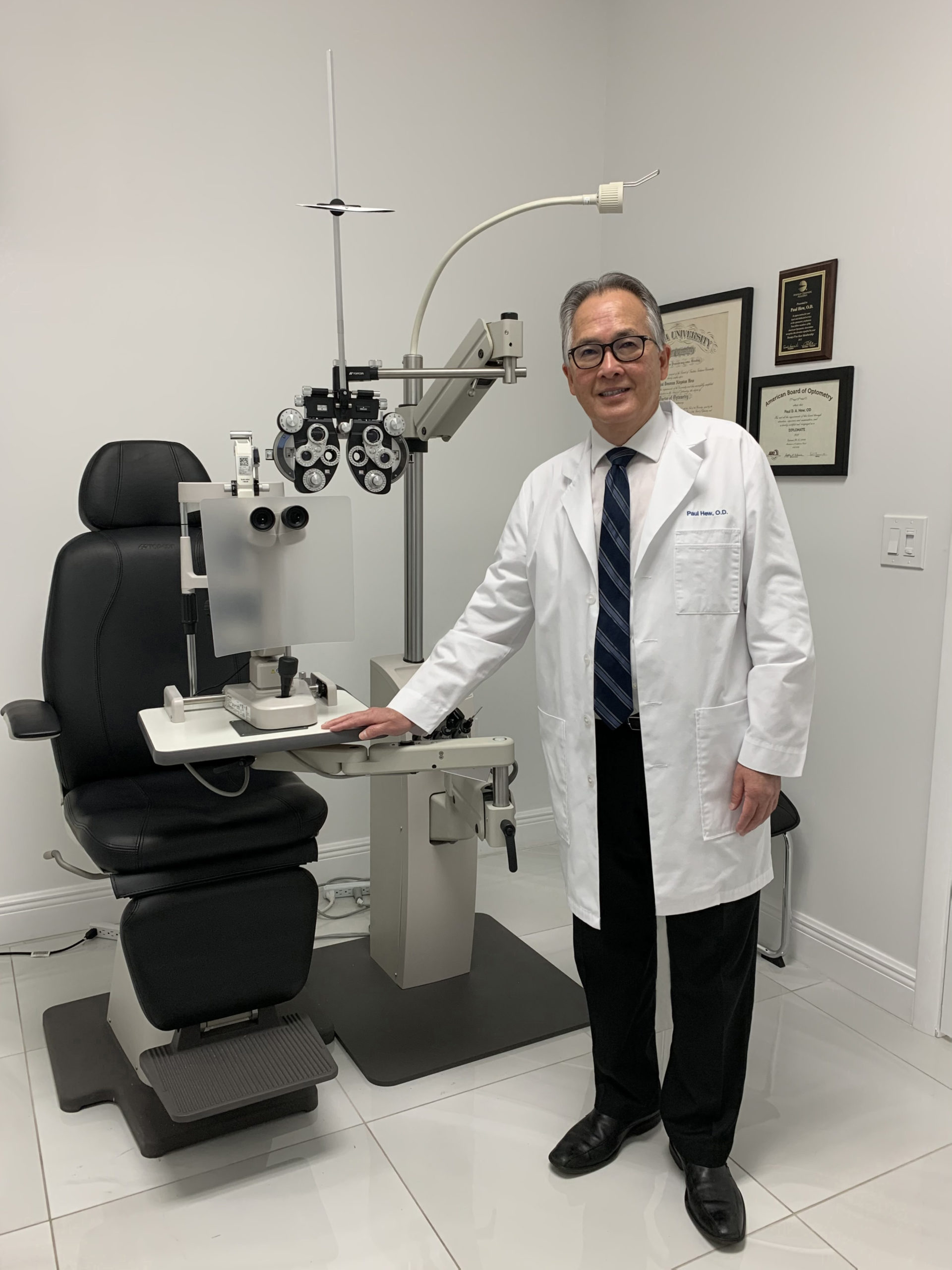 Dr. Paul D. A. Hew
Dr. Hew is a graduate of Indiana University School of Optometry and has also completed post-graduate courses in glaucoma and ocular therapeutics. He is a Diplomate of the American Board of Optometry and a Clinical Examiner for the National Board of Examiners in Optometry. He is also a member of the American Optometric Association and the Florida Optometric Association.
Dr. Hew previously practiced in Montego Bay, Jamaica and has been practicing in Miami for the past twenty years; providing comprehensive eye examinations and contact lens fittings for adults and children.
IS IT TIME FOR YOUR ANNUAL EYE EXAM?
A comprehensive eye examination includes checking the health of your eyes and detecting eye diseases, such as Glaucoma, Macular Degeneration, Diabetic Retinopathy, Dry Eyes and Cataracts. As an Independent Doctor of Optometry the services Dr. Hew provides include Myopia Management, the care of eye injuries, foreign bodies and other ocular emergencies.
Learn More
Where It's At
Optica Nicaraguense
10404 W. Flagler Street #14
Miami, FL 33174
Phone: 305.559.3942
Get in Touch
Contact us today to book an appointment with Dr. Hew.